Currently, Canva become the star and people's favorite platform to create graphic design, especially for DIY designers and small business owners. Why not? Canva is extremely friendly to beginners, easy to use, and has free access to many cool features inside.
Canva is a great tool to create your design needs, especially for any small business that doesn't have a big budget for hiring professional designers.
Despite Canva being easy to use, there are some mistakes that users probably do. Here, I compiled several common mistakes in Canva to avoid and start using it like a pro for your small business branding.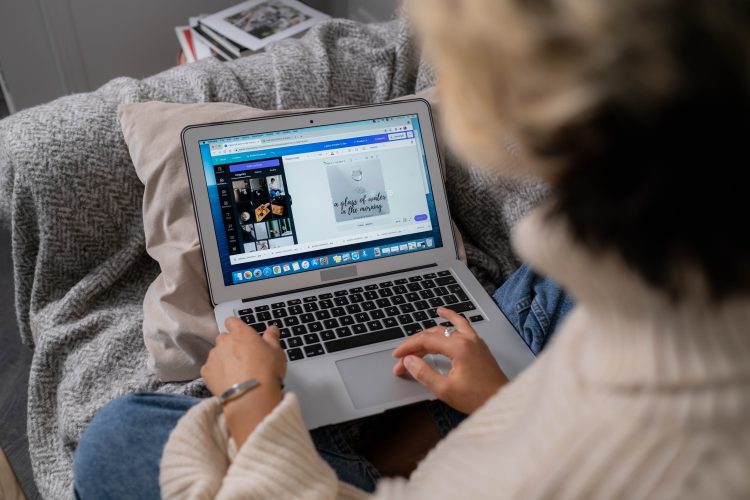 1. Use unmatched templates with your niche
You can find tons of templates in Canva that you can use for your design needs, whether it be for a social media post, reel cover, slide deck, etc. You only need to insert a type of design you need in the search bar, and voila thousands of ready-to-use templates are here for you.
I know that this is an easy step to start, but most users are ended up choosing templates just because it looks cool or trendy. Stop using templates that are not matched your brand identity!
Good content doesn't only need cool design, but you need to be consistent with the fonts, colors, and design you use. It will help your audience to recognize who you are and you become more memorable.
Pro Tip: You can set your brand kit in Canva!
2. Stop using bad quality images in your design
Images are important in Social Media post as it allows you to communicate more with your audience. By using images, you can tell a story or express a thought much better than a written article ever could. It attracts your audience's attention.
Oh yes, those things only happen if you use good and high-quality images in your design.
Do not use any blurry or low-resolution images, you can add final editing touch before going to use it in your design.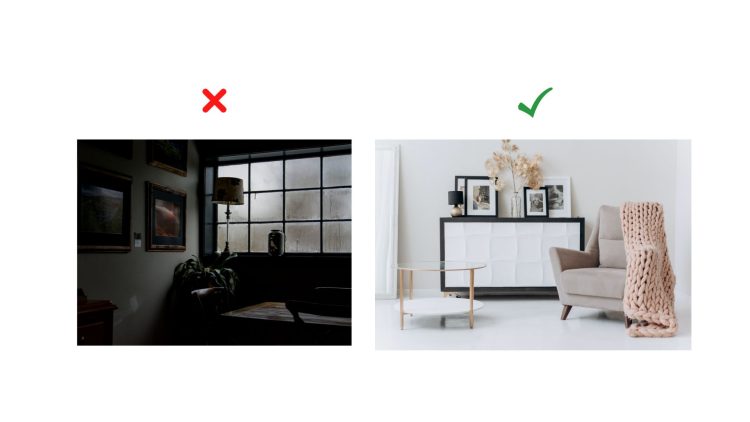 From now, start choosing images that high-quality images to use in your Canva design. The good news is, Canva provides you with many pictures that can be used for free for commercial and noncommercial use to your design.
Pro Tip: You can use preset to help editing images
3. Too much text written
Social Media like Instagram is different from news articles or blog posts. Your audiences are coming in to be entertained and looking for some fresh content instead of being overwhelmed by your design. Stop doing this design mistake.
Adding too much text in your design will probably make your audience stop scrolling your profile and never come back. 
Don't worry, if you are having so much to tell, you can choose a carousel type of post or you can explain it in your caption. Remember, create a design that's not only memorable but impresses your audience as well.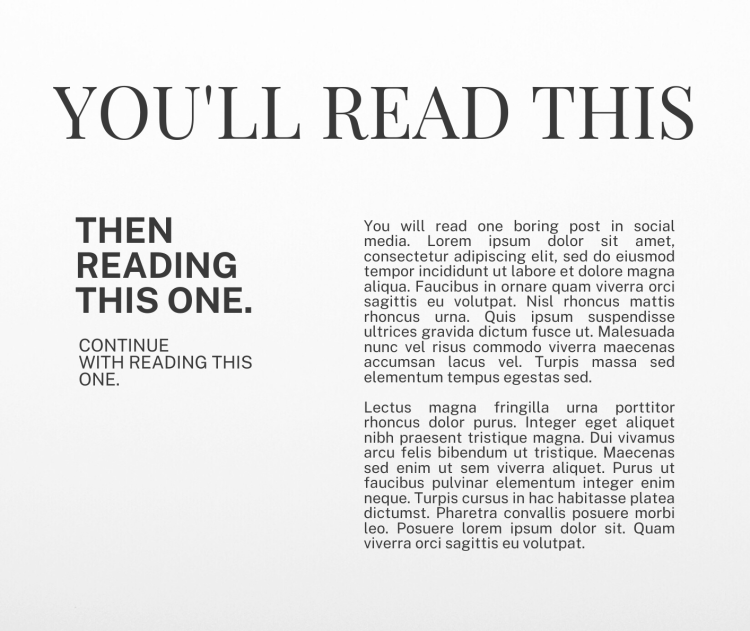 4. Tempt to use many design elements
Canva has many cool features to make you easy in creating eye-catching designs. One of them is their "Elements Feature" where you can choose and add many adorable and aesthetic stickers, arrows, colors, and patterns to set off your design.
At first, you cannot stand not putting those beautiful elements in your design. But you have to be aware that putting too many elements in your design makes it look disorganized and unprofessional.
Consider your design proportion and again, match your design style with your brand identity.
5. Understimating simplicity design
Have you ever heard this one "Less is more"? These words can be your principle in doing your design. You can start by asking yourself if everything in your design has a purpose, if the answer is no, it probably doesn't need to be there.
It's tempting to add something trendy and fun-looking things in your design like everyone else is doing, but remember that those things aren't timeless. Like many things in life and business, simplicity is key. 
Keep things clean with ample space around your elements.
Additional Help for Social Media Content 
Creating content might take your time and push your creativity. It could be frustrating sometimes. I know, giving the best performance is a must. 
Now, you don't need to worry anymore. We've got you covered! 
There is no better way to save time than to use pre-designed templates. Thankfully there are templates available for every Social Media Platform and every size for your project design. You can choose any design and easily customize depending on your need. 
Take a look here to get more free Canva templates to use.
Do you need our help in creating more projects together? Reach us soon! creavora@gmail.com or visit our website 😊