You might be questioning why you should hire a copywriter when you can write by yourself. Does the copywriter only write for you? Or do they do more?
Most business owners out there are tempted to do everything all alone. From formulating your business to promoting it, you think that you can handle it well. So, why can't you write that simple words by yourself?

What does a copywriter do that I cannot do myself?
Having well-written words is important as you started to grow your business. A professional and skilled copywriter understands the importance of creating compelling content that engages, increases sales, and boosts your revenue.
Hiring a skilled copywriter will help you write content that engages your target audience, on your website, blog, product listings, social media, and many more.
More than that, a copywriter knows what kind of content is needed by your business in specific situations and gets it straight to the right audiences.
1. A copywriter will help you capture your services
When you hire a skilled and talented copywriter, you are not only getting someone who can write captivating words but beyond that, you hire someone who can capture your business.
Copywriters are trained to learn as much as they can about various industries to make sure they write good quality content. They know how to capture the heart and soul of your brand perfectly.
2. They will write persuasive and exciting content
Creating content is easy, but crafting exciting content is frustrating. It takes great creativity and skill.
The quality of content is essential. One boring piece of content can easily turn your audiences off and leave your products or accounts.
A copywriter will always find his way to engage potential customers with attractive and exciting content and build your reputation, also driving more sales for sure.
Also read: How Good Design Can Lead To More Sales
3. A copywriter knows the variation of content formats
You will need to promote your business on numerous channels and platforms. Sure, you have to explain your products clearly. Indeed, each channel needs different treatments and strategies.
A copywriter can make sure that each and every piece of content created is suitable for the platforms and have the perfect strategies applied to it. Trust their experiences and skill as they will give you the best for your business.
4. Say bye to grammatical issues or typos
I know that not everyone is skilled in grammar, spelling, and punctuation. Although that's fine, it wouldn't be the same with your business.
A wrong written sentence in your product description, you will look unprofessional and your potential customer judge your business unfairly.
By hiring a skilled copywriter, she will make sure every sentence is written excellently.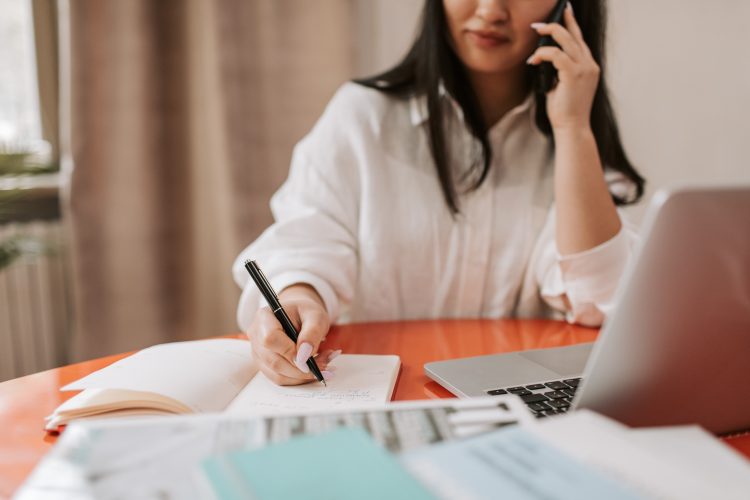 5. Save your time and make your work easier
Crafting attractive content takes consistency and spends a significant amount of time. Hiring a professional copywriter is all you need.
Instead of creating copy that you don't sure of the quality, better to have a skilled copywriter and get all of that time back to spend with a client or on other tasks you'd rather be doing. They will help you for sure.
Let the copywriter writes and you have more time to take care of your business.
Final words
Investing in copywriting services can make difference in your business. Increase traffic and sales with great content and powerful copywriting.
Perhaps now you understand the reasons why you should hire a copywriter. The next question is, who should I hire then?
Creavora is here to help!
Hiring the right copywriter that's not only writes but understands your business as well as you do. With years of experience, our best copywriter will blow your competitors out of the water and shine just like you're the only star.
Reach us whenever you're ready. We're available 24/7 for your message. Contact us creavora@gmail.com or find our service here.
Remember, a strong copywriter will be able to create everything you need, saving you time and money.